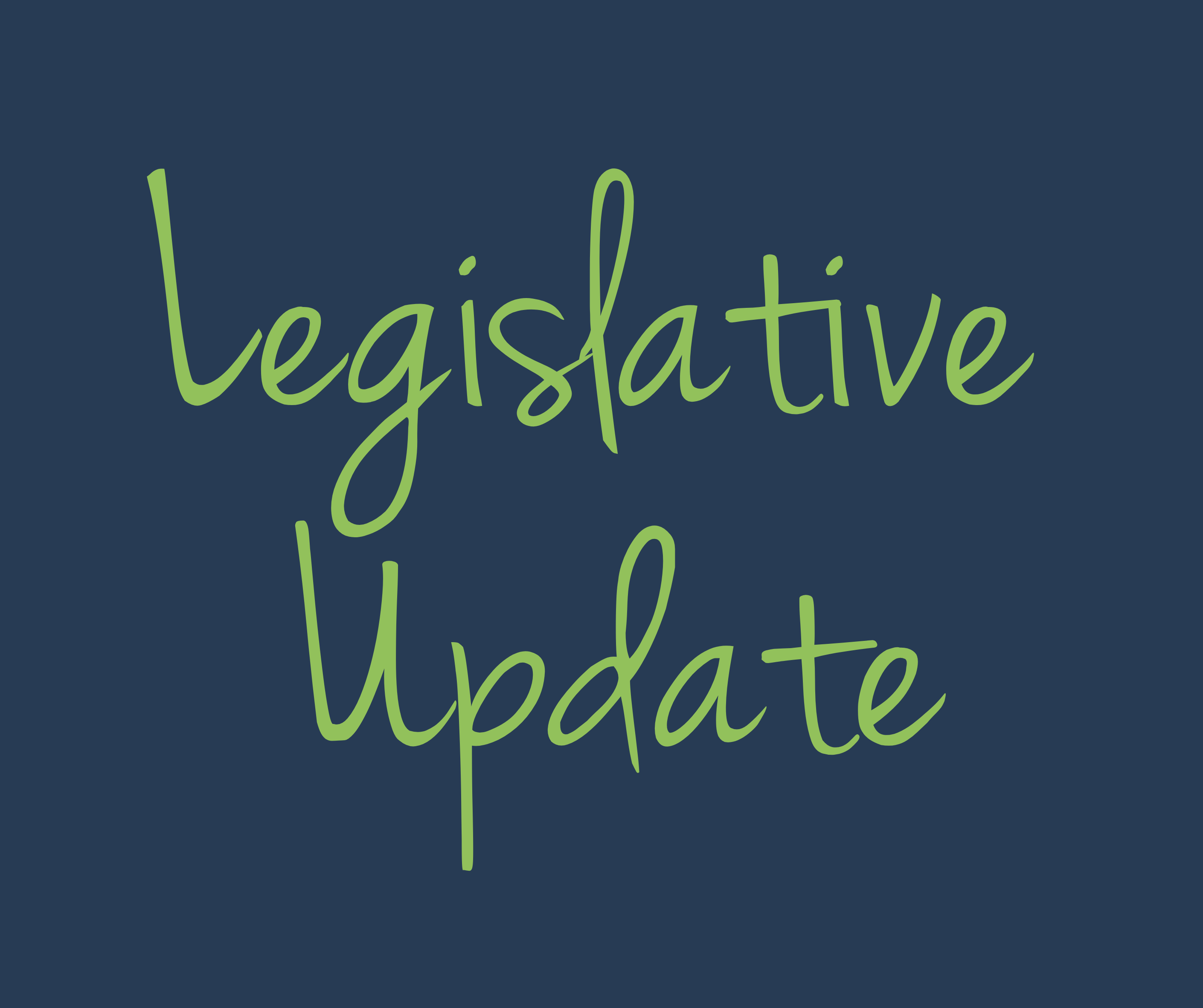 Legislative Update
This week we have the benefit of two updates, one from our lobbyist and a second one from the Chair of the Government Affairs Committee.
The Senate Commerce Committee took up six bills on different aspects of lowering prescription drug costs.  It went on more than four hours.  The hearings began with the Governor testifying in support of three of the six bills.
SB 685 establishes a wholesale prescription drug importation program that will allow NH to import lower-cost prescription drugs from Canada.  The Federal Government is already experimenting with a pilot program in Florida.
SB 687 creates transparency in drug pricing and establishes a New Hampshire prescription drug affordability board to monitor changes in the cost of prescription drugs particularly keeping an eye on prices to prevent price spikes. 
SB 690 makes changes in the drug formulary program.  It will prevent insurance companies from changing drug coverage in the middle of a plan year.
While the Governor expressed support for the three bills above, he did not express a position on the three other bills:
SB 688, prohibiting price gouging in prescription drug sales;
SB 689, which prohibits a referral of a patient to a pharmacy by a health carrier or pharmacy benefit manager for pharmacy care (anti-steering); and
SB 686 dealing with, among other things, rebates paid to pharmacy benefit managers.
The Senate also took up two Board of Nursing bills.
SB 502, creating a nursing review subcommittee to review complaints reported to the Board was heard and had only support.  Sen. Reagan is not sure he likes the idea even though the Board of Medicine uses a similar procedure. It should pass as complaints need to be heard more expeditiously. 
SB 596 would allow the public members on the Board of Nursing to preside at hearings of the Board.  This is an attempt by Sen. Ward and others to have more efficiency in the hearing process.  The Nursing Association opposed the bill as they do not want a non- nurses presiding.  An amendment may come in that states the Chair and Vice Chair of the Board have to be nurses.
Concord is incredibly busy with hearings on 2020 legislation!
The NHNPA Government Affairs Committee reviewed over 70 bills and continues to ensure that bills incorporate terminology that is inclusive of nurse practitioners. Thank you to Nancy Wilson who testified this week on HB 1233 to advocate for a terminology change in the bill so that NPs orders for early intervention services will be recognized.
Hearings for SB 502, which will creating a nursing review subcommittee, were held and seem likely to pass.
The hearing for SB 546, related to the management of chronic pain bill was standing room only.  This bill is primarily being advocated for my chronic pain patients and will amend the current legislation regarding opioid prescribing to not allow rules to be created for a ceiling of dosing. It is unclear what will happen with this bill currently. If any NHNPA members that prescribe for chronic pain can review and let us know your feedback that would be incredibly helpful. We currently have a Government Affairs committee member who treats chronic pain and is concerns that this bill would 'undo' may of the positive changes to decrease opioid prescribing. Please send feedback and recommendations on whether NHNPA should support, oppose, or just continue to watch this bill to [email protected].
Share this post: